Delvecchio S. Finley
---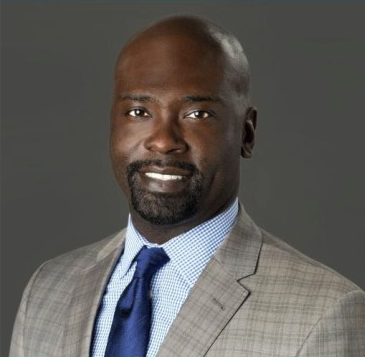 President & CEO, Atrium Health Navicent
Delvecchio S. Finley, President and CEO of Atrium Health Navicent, has more than 15 years of healthcare leadership experience. A Georgia native, Finley received his bachelor's degree in chemistry from Emory University in Atlanta before obtaining a master's degree in public policy from the Sanford Institute for Public Policy at Duke University in Durham, N.C. Through hard work and a solid educational foundation, Finley quickly established himself within the healthcare industry, becoming a first-time CEO in his mid-30s.
A Fellow of the American College of Healthcare Executives, Finley recently completed a term on the American College of Healthcare Executives Board of Governors. Finley is a board member for the American Hospital Association, a member of the Council on Healthcare Spending and Value and the immediate past-chair of the America's Essential Hospitals Institute. He was also the chair-elect of the California Association of Public Hospitals and Health Systems and a member of the California Hospitals Association board of directors, as well as multiple locally based health boards, prior to his selection to lead Atrium Health Navicent.
Finley has been recognized by industry peers for several awards and commendations, including Modern Healthcare's Top 25 Minorities in Healthcare Watch List and its Up and Comers Award, Becker's Hospital Review Top Healthcare Executives under 40 and received the Robert S. Hudgens Young Healthcare Executive of the Year Award by the American College of Healthcare Executives organization.