Wellness Center
ASK A TRAINER
You may email our fitness instructors to ask questions about health and fitness needs
Health Fairs
Interested in The Wellness Center providing a health fair for your business?
Contact us here for more information.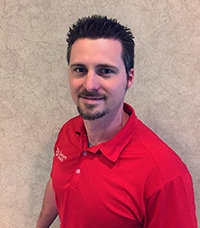 James Davis
davis.james@navicenthealth.org
James grew up in Macon, GA. He received a B.S. degree in Exercise Science at Georgia College & State University in Milledgeville, Georgia. He also received a minor in Marketing at GC&SU. He formerly worked with the Cardiac Rehabilitation Program at HeartWorks, a service of The Medical Center, Navicent Health. He now serves as a fitness instructor at The Wellness Center. James enjoys working with people to help them reach their goals to lose weight, get fit or rehabilitation from a heart procedure. He also enjoys the challenge of coming up with new and exciting routines so that others will realize a healthier lifestyle.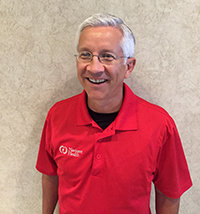 Dave Grimsley
grimsley.dave@navicenthealth.org
Dave grew up in Macon, GA. He is a graduate of Georgia College State University, receiving a Bachelor of Science in Health Education with a concentration in Kinesiology, a Bachelor of Business Administration with a concentration in Marketing and a minor in Music Education as well. Coinciding with the Kinesiology degree, he has also successfully tested through the American College of Sports Medicine to be a Certified Personal Trainer. His interest in health education and training skills has expanded to include Water Safety Instruction, Lifeguarding, CPRO, Waterfront and First Aid, all through the American Red Cross; CPR from the American Heart Association; Silver Splash, MSROM (Muscle Strength and Range of Motion) and Cardio training through SilverSneakers; and finally has been a martial arts instructor earning a 3rd degree Black Belt in Tae Kwon Do. He is currently working on a Masters of Education in Kinesiology with a concentration in Human Performance, personal training programs with the TRX system and AquaLogix Fitness, as well as a certification in Yoga instruction.
For More Information Contact:
All contact telephone numbers are
(478) 477-2300 unless otherwise stated.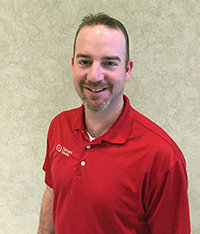 Kevin Carter, M.Ed.
Director of Wellness Services
carter.kevin@navicenthealth.org
Contact Kevin regarding membership concerns, facility issues, equipment, process improvements, and training opportunities.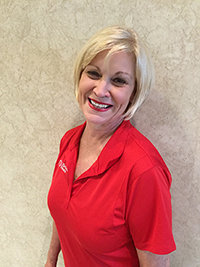 Myshea Perry
Senior Membership Representative
perry.myshea@navicenthealth.org
Contact Myshea regarding membership dues, billing, invoices, and payments.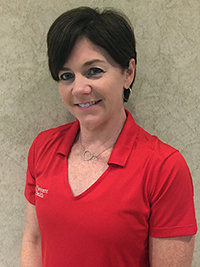 Lisa Seneker
Manager Health Promotion Services
seneker.lisa@navicenthealth.org
Contact Lisa regarding Wellness Center operations and process improvements.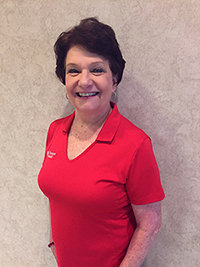 Sandra Stone
Cancer WellFit, Parkinson's and Golden Opportunities Coordinator
stone.sandra@navicenthealth.org
Contact Sandra regarding enrollment, programs, services, speakers, senior trips, educational opportunities.
The Wellness Center
3797 Northside Drive
Macon, GA 31210
478-477-2300
DIRECTIONS
From I -75 South. Take the Arkwright Road Exit 169. Turn Right onto Tom Hill Sr. Blvd. Turn Right onto Northside Drive. The Wellness Center will be on your right.
The Wellness Center will be on your right.