Orthopedic Surgery Baldwin
Our Providers
Steven P. Niergarth, D.O., F.A.O.A.O.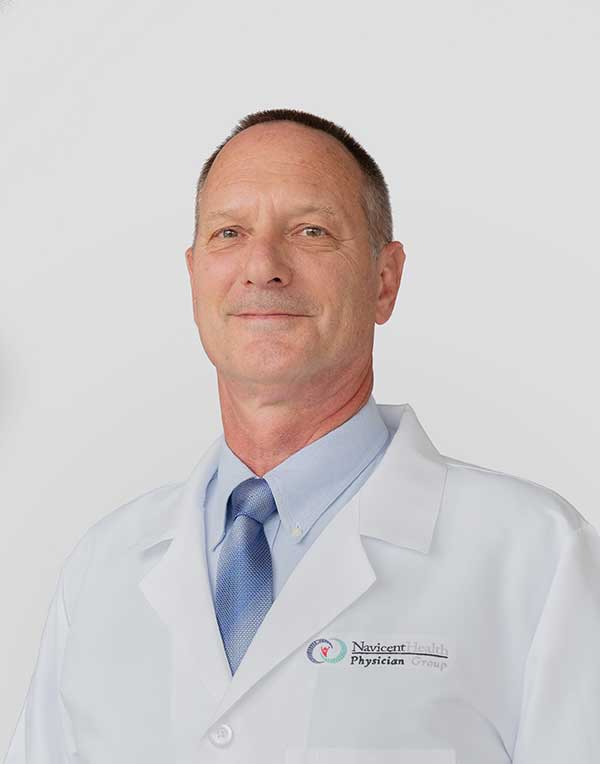 Steven Niergarth, D.O. earned his Bachelor of Arts in Chemistry from Michigan State University, where he also received his Doctorate in Osteopathic Medicine. He completed his residency training in Orthopedic Surgery at Lansing General Hospital and fellowship training in Arthroscopic, Reconstructive, and Sports Medicine Surgery at Michigan State University in East Lansing, Michigan.
Dr. Niergarth has been practicing Orthopedic medicine in the Milledgeville community since 1997. Before joining Orthopedic Surgery, Baldwin, he practiced with The Hughston Clinic, P.C., Milledgeville Bone and Joint Specialist, Inc., and Oconee Orthopedics, LLC.
Dr. Niergarth is board certified in Orthopedic Surgery. Additionally, he is a member of the Arthroscopy Association of North America, American Osteopathic Association, Georgia Osteopathic Medical Association, Georgia Osteopathic Society, Medical Association of Georgia, American Osteopathic Academy of Orthopedics.
---
Aubrie Hodges, PA-C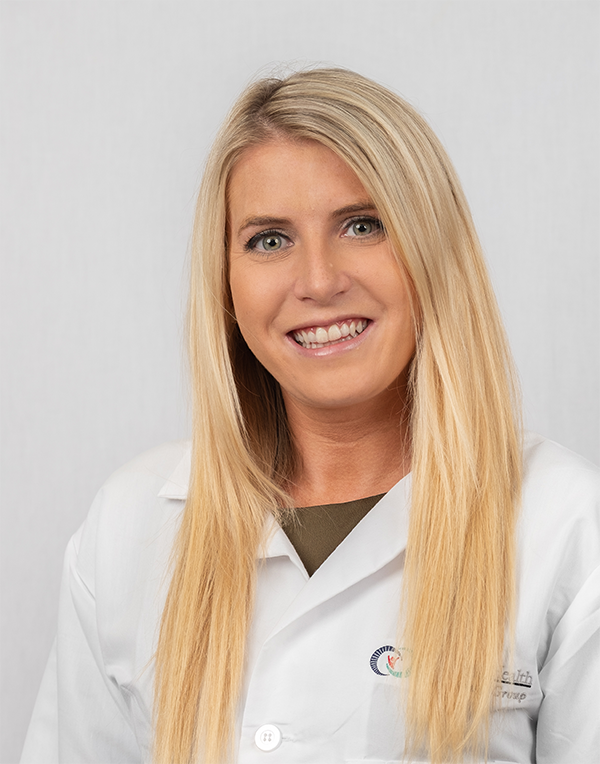 Aubrie attended Georgia Southern University in Statesboro, GA, where she graduated in 2014 with her Bachelor of Science in Kinesiology. She completed her graduate work at Nova Southeastern University in Orlando, Florida, where she received her Master of Medical Science degree in Physician Assistant Studies, graduating with the Highest Honors. Aubrie is Board certified by the National Commission of Certification of Physician Assistants. She is a member of the American Academy of Physician Assistants and the Georgia Association of Physician Assistants.
Prior to receiving his physician assistant training, Aubrie worked as a Patient Care Tech in the orthopedic trauma units at St. Vincent's Medical Center Southside in Jacksonville, Florida.
Aubrie's approach towards her patients is to continually strive to provide them with the highest standards of care, and treat each and everyone as he would his own family member.
Aubrie is a native to Acworth, Georgia. She recently moved to Milledgeville, GA with her husband where they look forward to spending their days on the lake. In her free time, she enjoys being outdoors, reading and traveling to new places.