Centering Pregnancy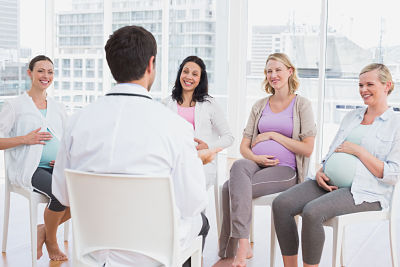 Our mission at Centering Pregnancy, Atrium Health Navicent is to improve maternal-child health by transforming care through Centering groups.
What is Centering?
Centering empowers women in their healthcare, builds community relationships and forms physician-patient bonds through physician-led, group sessions. Expectant mothers are able to spend more time with healthcare providers while also creating a larger support network through group interaction. Centering also addresses many complaints with our current form of care:
Avoids long waits for the doctor (participants get to "skip the line")
Patients are directly involved with their care (they check their own weight, blood pressure, urine)
Patients spend an extended amount of time with the doctor each visit (2 hours)
Patients are encouraged to bring a support person. This person is encouraged to participate in the group experience
A snack is given to participants at each visit
Most importantly, studies show participants have better outcomes (less preterm delivery, more breastfeeding) than those who get traditional prenatal care.