Quality & Safety
---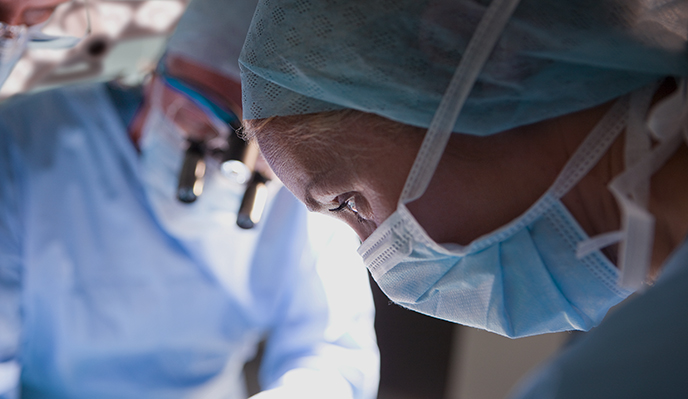 Navicent Health Quality Policy Statement:
"Everything about us is all about you and it is manifested in our Quadruple Aim of Excellence in Cost, Outcomes, Satisfaction, and Experience".
The vision of Navicent Health System is to be a national leader in providing the safest, highest quality, community-centered healthcare and wellness services through our highly skilled, diverse and valued work force to meet the changing needs of those we serve.
Safety and quality are the foundation of all that we do and we are continually evaluating our processes and outcomes throughout the system, seeking ways to improve the care we provide. We are pleased to share recent improvements results across our system. Navicent Health System is proud to present our 2016-2017 quality and safety awards received from many national organizations that set healthcare standards and monitor performance.
Like most healthcare institutions, we are striving to improve, but remain confident we will continue to reduce infections and improve our patient safety.
Our efforts have already resulted in improvements:
Neonatal Intensive Care Unit has decreased central line infections by 80%.
Peripherally inserted central catheters are placed with ultrasound guidance in 88% of the cases.
Pediatric pain assessment has outperformed the National Databank for Nursing Quality Indicators (NDNQI) for two years.
Home Health provides patient medication education 100% of the time.
100% of our Infusion nurses are nationally certified.
100% of our Breast Care nurses are nationally certified.
Critical Care catheter-associated urinary tract infections have decreased 52%.
In addition, Navicent Health has garnered a number of awards demonstrating our commitment to improving patient care:
Accreditations & Awards
CMS Star Rating from 2 to 3
Leapfrog from D to C
Quantros CareChex Top 100 nationally for:

Overall surgical care
Cardiac care
Interventional coronary care
Major Neuro-surgery
Spinal Surgery
Trauma Care

Center for Disease Control (CDC) Maternity Practices in Infant Nutrition and Care (mPINC); Navicent scored above national and state averages (81 of 100 points)
Get With The Guidelines Stroke Gold Plus TS Elite Quality Achievement Award
Georgia Trend Top Teaching Hospitals (ranked 4th)
American Hospital Association Equity of Care Award
The Partnership for Health and Accountability (PHA) Quality and Patient Safety Awards for efforts to improve patient safety and reduce infections.

The Medical Center of Peach County, Navicent Health was awarded for its project that reduced the incidence of catheter-associated urinary tract infections (CAUTI). The project, titled, "Minimizing CAUTI Risk through Application of Evidence-Based Practices",€ won second place in the "Critical Access Hospitals"€ category.
The Medical Center, Navicent Health in Macon was recognized for two similar projects, tying itself for first place in the "Greater than 300 Bed"€ category. The first project, "Improving Patient Outcomes via Interdisciplinary Bedside Rounds",€ improved patient safety through better rounding. The second project, "Cutting CAUTI",€ reduced the incidence of catheter-associated urinary tract infections.

Vizient MidSouth Sepsis Collaborative Top Performer award for improvements to effectively prevent, identify, treat and manage sepsis and septic shock.