Family Medicine Residency
Research
Family Medicine Research Division
The Family Medicine Research Division (FMRD) continues to grow. Grants from the National Institutes of Health have funded two major initiatives:
Development of a magnetically-guided enteral feeding tube (Dr. Sabry Gabriel, Principal Investigator)
Implementation of alcohol screening and brief intervention training for Family Medicine faculty and residents in Georgia and Texas, (Dr. J. Paul Seale, PI).
These projects demonstrate Family Medicine's leadership in clinical research activities at The Medical Center and Mercer University School of Medicine.
The FMRD promotes mentoring relationships between residents and students interested in research and the departmental faculty. While residents are not required to participate in research, several residents choose to do so each year. In 2006, a case report published was published by 2 residents, a student and a faculty member (see below).
Selected Research Projects and their Principal Investigators:
The Cultural Genogram: Using Simulated Patients in Behavioral Science Teaching (Dr. Shellenberger)
Healthy Habits Project (Dr. Seale) - training Family Medicine residents and faculty to improve screening & brief intervention techniques for tobacco abuse and hazardous alcohol use (NIH Funding). Weblink: http://medicine.mercer.edu/sbi
Diabetes Prevention Project (Dr. Boltri) - Dr. Boltri's team, which includes many students, residents and faculty, works with members of the local community to implement a comprehensive diabetes prevention program. Results of their research have been presented at several national meetings and published in several journals.
Childhood Obesity Prevention Project (Dr. Davis-Smith)
Development of Magnetically-guided Enteral Feeding Tubes (Dr. Gabriel) (NIH Funding)
If you are interested in learning more about our research efforts or participating in our research efforts, contact J. Paul Seale, M.D.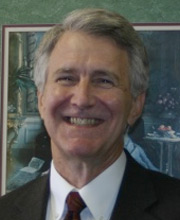 J. Paul Seale, M.D.
Research Division - Department of Family Medicine
Phone: 478-633-5550
Email: seale.paul@navicenthealth.org
---
Recent Publications:
Seale JP, Boltri JM, Shellenberger S, Velasquez MM, Cornelius ME, Guyinn MR, Ike Okosun, Sumner HM, Primary Care Validation of a Single Screening Question for Drinkers. J Stud Alcohol 2006 Sep;67(5):778-84.
Norris B, Angeles V, Eisenstein R, Seale JP. Neuroleptic malignant syndrome with delayed onset of fever following risperidone administration. Annals of Pharmacotherapy 2006, volume 40(12): 2260-4.
Gabriel SA, Ackermann RJ. Placement of nasoenteral feeding tubes using external magnetic guidance. JPEN J Parenter Enteral Nutr. 2004 Mar-Apr; 28(2): 119-22.
Boltri, J; Davis-Smith, Y; Seale, J; Shellenberger, S; Okosun, I; Cornelius, M. Diabetes Prevention in a Faith Based Setting: results of Translational Research. Journal of Public Health Management and Practice, 2007 (in press).
Boltri, J; Seale, J; Okosun, I; Ouzts, A; Cornelius, M; Davis-Smith, Y. The Effects of a Patient-Based Risk Assessment Prompt on Diabetes Screening. Diabetes Research and Clinical Practice, 2007; 78: 102-107. Epub: March 14, 2007.
Davis-Smith, Y; Boltri, J; Seale, J: Shellenberger, S; Blalock, T; Tobin; B. Implementing a Diabetes Prevention Program in a Rural African American Church, Journal of the National Medical Association, 2007; 99 (4): 440-446.
Boltri, J; Okosun, I; Davis-Smith, Y; Seale, J; Roman, P; Tobin, B. A Simple Nurse-Based Prompt Increases Screening and Prevention Counseling for Diabetes. Diabetes Research and Clinical Practice, 2007; 75(1): 81-87. Epub Jun 9, 2006.
Boltri, J; Davis-Smith, Y; Zayas, L; Shellenberger, S; Seale, J; Blalock, T; Mbadinuju, A. Developing a Church-based diabetes prevention program with African Americans: focus group findings. Diabetes Educator, 2006; 32(6): 901-909.
Roberts S, Echeverria P, Gabriel SA. Devices and techniques for bedside enteral feeding tube placement. Nutrition in Clinical Practice 22:412-420, 2007