Wellness Center, Navicent Health Begins Limited Reopening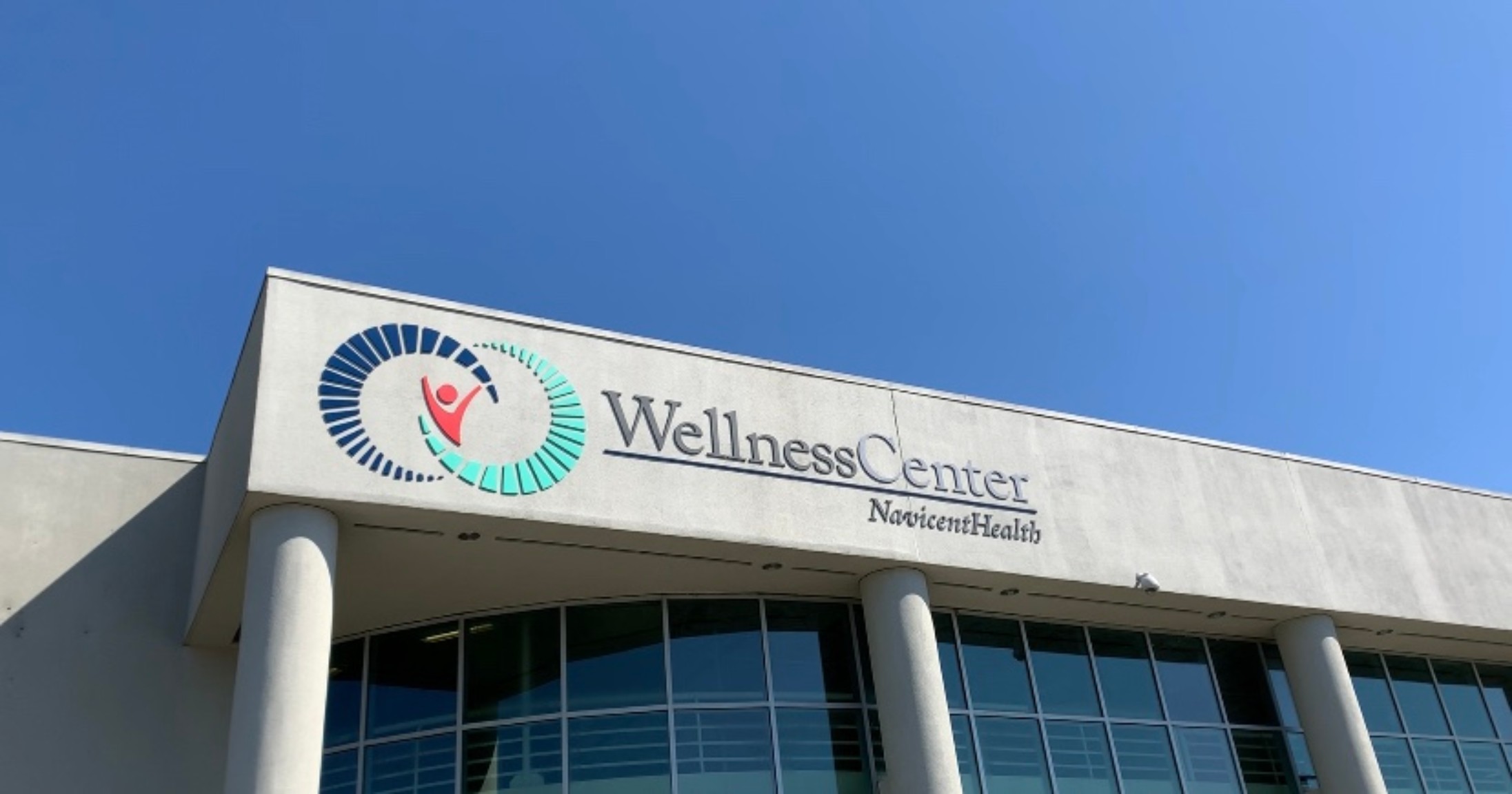 Precautionary Measures In Place to prevent spread of COVID-19
In accord with the State of Georgia's phase one guidelines for limited reopening, Wellness Center, Navicent Health has reopened to its membership. The fitness center, located at 3797 Northside Drive in Macon, began a limited and phased reopening on Monday, June 1.
""The safety of our members and teammates is our highest priority. We appreciate our members for their continued patience. We know they have been eager to return and we are excited to reopen - even in a somewhat limited capacity - so that our members can continue to pursue health and wellness,"" said Kevin Carter, Director of Wellness Services, Navicent Health.
Those returning to Wellness Center can expect to find the following measures in place -
Screening, including temperature checks, will be required upon arrival.
Members will be required to sign a daily waiver acknowledgement.
A check in and check out process has been put into place to ensure occupancy levels comply with social distancing regulations
Due to limited occupancy and social distancing regulations, members will be asked to limit their gym time to one hour or less. This will allow other members to access the facility.
Properly worn masks are required for both members and teammates.
Water fountains will not be in use. Members should bring their own hydration or purchase bottled drinks from vending machines.
Additional hand sanitizing stations have been placed at regular intervals. Members are encouraged to take advantage of these stations, and refrain from touching their face.
The following fitness options will be available for members during phase one -
The walking track will be available with capacity restrictions to ensure social distancing.
Cardio equipment on the fitness floor is available within social distancing regulations
Weight machines are available on the fitness floor within social distancing regulations
Free weights are available on the fitness floor within social distancing regulations
The following fitness options will remain suspended during phase one -
The swimming pool and sauna will remain closed during phase one
Group fitness classes will not be rescheduled during phase one, and members are asked not to gather in groups within the center.
Basketball and racquetball courts will remain closed during phase one
Personal training will not be offered during phase one
The showers will remain closed during phase one, with locker rooms available for restroom use only
Specialty programs including Golden Opportunities, Cancer WellFit and Power Over Parkinson's will remain suspended at this time.
Childcare will not be provided during phase one
Wellness Center, Navicent Health's phase one hours of operation are as follows -
Monday - Thursday, 7:00 a.m. - 7:00 p.m.
Friday and Saturday, 7:00 a.m. - 6:00 p.m.
Sunday, 10:00 a.m. - 6:00 p.m.
Wellness Center, Navicent Health will continue to provide virtual fitness options for those who prefer to continue working out from home. The following options are available -
Wellness Center, Navicent Health has been providing free virtual training through its Facebook page, and will continue to do so. Visit ""Wellness Center, Navicent Health"" on Facebook for free virtual training content, available to members and the general public. Wellness Center members have access to Fitness on Demand and FLEX, two virtual fitness programs. Members may contact Wellness Center, Navicent Health for more details.
""We thank our members for their patience and understanding as we work within the state's guidelines for the health and protection of each person who visits Wellness Center, Navicent Health. We're confident the practices and procedures we've put into place will result in a safer fitness environment,"" said Carter. As the state of Georgia begins its limited, phased reopening process, Navicent Health has begun to see a return to pre-COVID patient volumes across its health system. In order to ensure the safety of each person seeking care at Navicent Health, the health system has taken measures to ensure each of its facilities are COVID Safe. Click hereto learn more about Navicent Health's COVID Safe initiative.
About Navicent Health
Navicent Health, the leading provider of healthcare in central and south Georgia, is committed to its mission of elevating health and wellbeing through compassionate care. Providing more than 1,000 beds and offering care in 53 specialties at more than 50 facilities throughout the region, Navicent Health provides care for healthcare consumers' through an academic medical center; community, pediatric and rehabilitation hospitals; urgent care centers; physician practices; diagnostic centers; home health; hospice and palliative care; and a life plan community. Navicent Health is dedicated enhancing health and wellness for individuals throughout the region through nationally-recognized quality care, community health initiatives and collaborative partnerships. For more information, please visit www.navicenthealth.org.
---