The Medical Center, Navicent Health Installs New Auxiliary Officers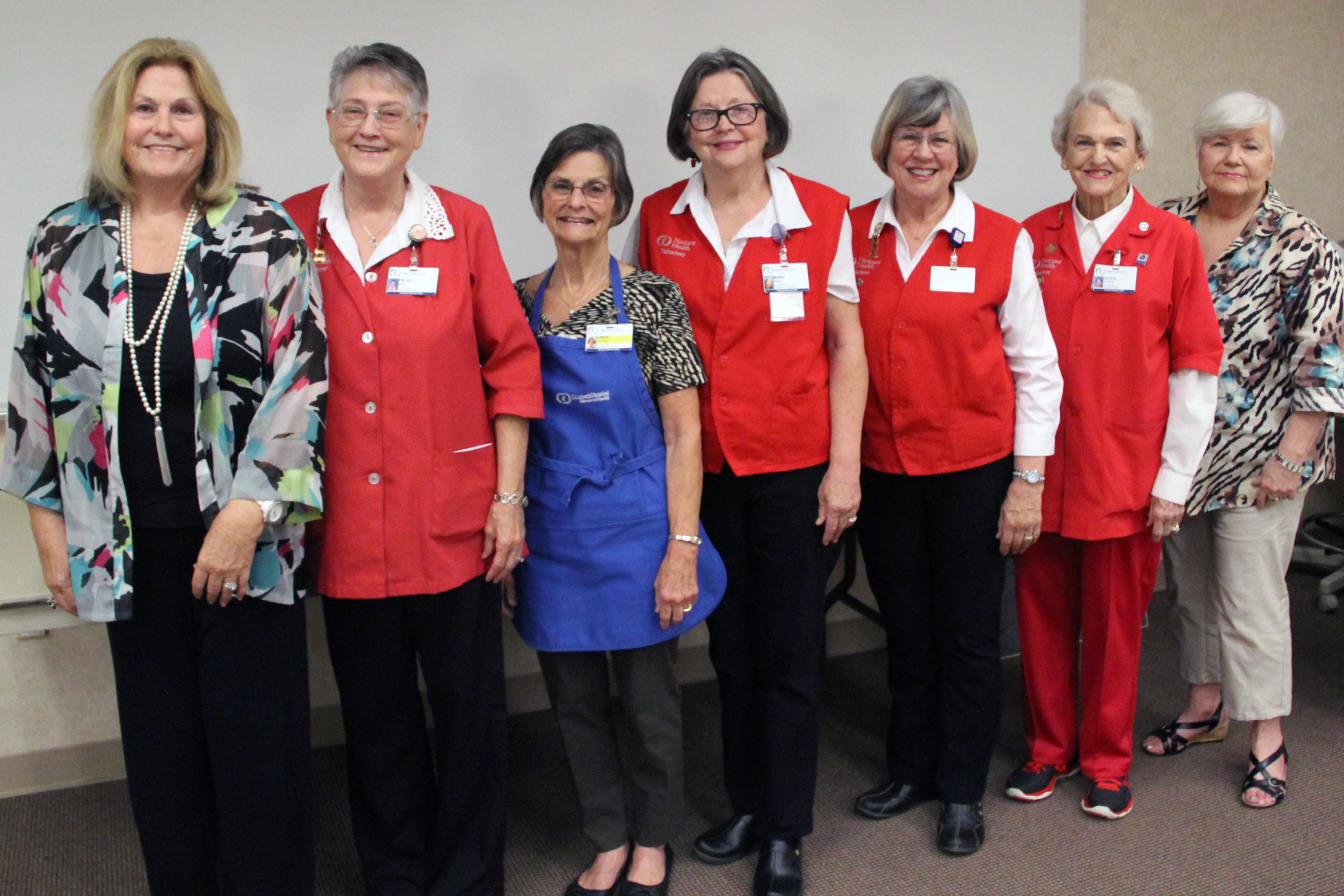 Auxiliary Contributes More than $95,000 and 10,000 Hours in Fiscal Year 2017
The Medical Center, Navicent Health celebrated the installation of its new Auxiliary officers on Tuesday, October 10, 2017.
The incoming leaders for the 2018 fiscal year are as follows:
Joyce Schafer, President
Mary Robertson, President Elect
Patsy Bass, Treasurer
Mary Parks, Recording Secretary
Linda Jackson, Corresponding Secretary
"Our Auxiliary is a significant part of the framework of our hospital, and our officers support the Auxilians with competent leadership. Through their leadership, officers strengthen our volunteer services as a whole and in turn, the hospital reaps the benefits," said Susan Harris, Chief Operating Officer for The Medical Center, Navicent Health.
During fiscal year 2017, the Auxiliary raised more than $95,500.00 through various fundraisers. Funds will be used to enhance various patient and visitor services at The Medical Center, Navicent Health. Auxilians also contributed 10,241 hours of service to The Medical Center, Navicent Health during the past year.
The Medical Center, Navicent Health is currently seeking new adult and teen volunteers to join the Auxiliary. Volunteers may serve in a wide variety of areas throughout the hospital to assist patients, visitors, and hospital employees. Those interested in serving the healthcare needs of the community by joining The Medical Center, Navicent Health Auxiliary may visit www.navicenthealth.org/get-involved.html for information and applications.
In the above photo (l-r): Auxiliary District Representative Dale Millwood, Bass, Jackson, Parks, Robertson, Schafer, Auxiliary District Representative Tullye Ralph
About Navicent Health
Navicent Health was incorporated on November 17, 1994, as a nonprofit corporation whose primary purpose is to coordinate the Medical Center, Navicent Health and other affiliated entities in their mission of providing a comprehensive continuum of high quality, reasonably priced healthcare services to the region. Navicent Health has 830 beds for medical, surgical, rehabilitation and hospice purposes. The health system includes The Medical Center, Navicent Health, a nationally recognized tertiary teaching hospital; Children's Hospital, Navicent Health, the region's only dedicated pediatric hospital; Medical Center of Peach County, Navicent Health, a rural critical access hospital; Rehabilitation Hospital, Navicent Health, the region's oldest and most experienced rehabilitation provider; Pine Pointe, Navicent Health, which provides palliative and hospice care in homes and in its facility; Carlyle Place, Navicent Health, the area's first continuing care retirement community; Navicent Health Foundation, the philanthropic arm of Navicent Health; as well as diagnostic and home care services. For more information, please visit www.navicenthealth.org.
---