The Medical Center, Navicent Health Installs New Auxiliary Officers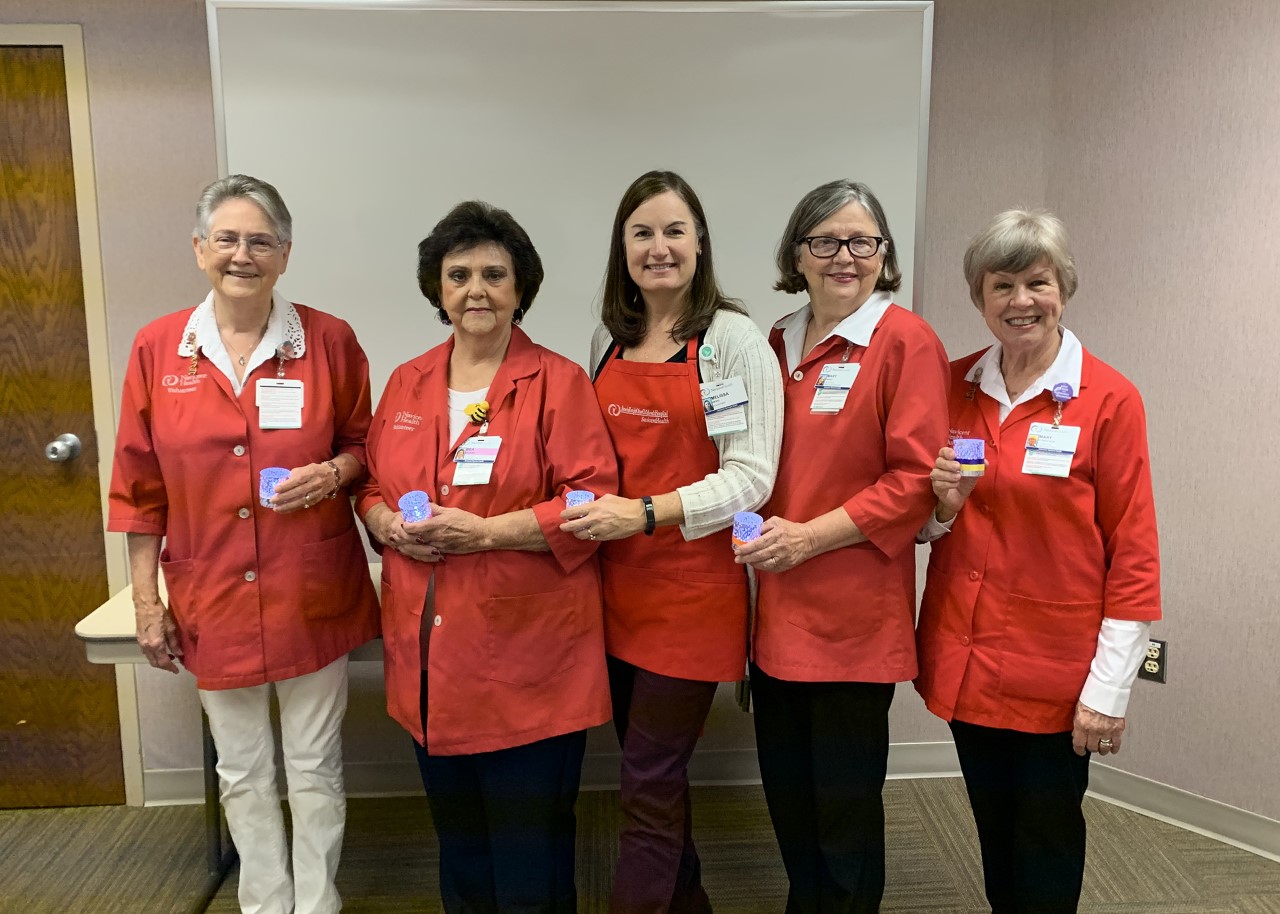 Auxiliary Contributes More than $100,000 and 13,000 Hours in Fiscal Year 2019
The Medical Center, Navicent Health celebrated the installation of its new Auxiliary officers on Monday, September 23, 2019.
The incoming leaders for the 2020 fiscal year are as follows:
Mary Robertson, President
Mary Parks, President Elect
Patsy Bass, Treasurer
Melissa Hicks, Recording Secretary
Bea Brooks, Corresponding Secretary
""Our Auxiliary is a significant part of the framework of our hospital, and our officers support the Auxilians with competent leadership. Through their leadership, officers strengthen our volunteer services as a whole and in turn, the hospital reaps the benefits,"" said Susan Harris, Chief Operating Officer for The Medical Center, Navicent Health.
During fiscal year 2019, the Auxiliary raised more than $100,000.00 through various fundraisers. Funds will be used to enhance various patient and visitor services at The Medical Center, Navicent Health and Beverly Knight Olson Children's Hospital, Navicent Health. Auxilians also contributed 13,000 hours of service to The Medical Center and Beverly Knight Olson Children's Hospital during the past year.
Navicent Health is currently seeking new adult and teen volunteers to join the Auxiliary. Volunteers serve in a wide variety of areas throughout the hospital to assist patients, visitors, and hospital employees. Those interested in serving the healthcare needs of the community may visit www.navicenthealth.org/get-involved.html for information and applications.
Auxiliary Board Members 2019: The Auxiliary Board of Directors plays a significant role within The Medical Center, Navicent Health and Beverly Knight Olson Children's Hospital, Navicent Health, leading volunteers in fundraising efforts and donating their time to support patient care services.
About Navicent Health
Navicent Health, the leading provider of healthcare in central and south Georgia, is committed to its mission of elevating health and wellbeing through compassionate care. Providing more than 1,000 beds and offering care in 53 specialties at more than 50 facilities throughout the region, Navicent Health provides care for healthcare consumers' through an academic medical center; community, pediatric and rehabilitation hospitals; urgent care centers; physician practices; diagnostic centers; home health; hospice and palliative care; and a life plan community. Navicent Health is dedicated enhancing health and wellness for individuals throughout the region through nationally-recognized quality care, community health initiatives and collaborative partnerships. For more information, please visit www.navicenthealth.org.
---