Rehabilitation Hospital, Navicent Health Opens New Location for Specialized Clinics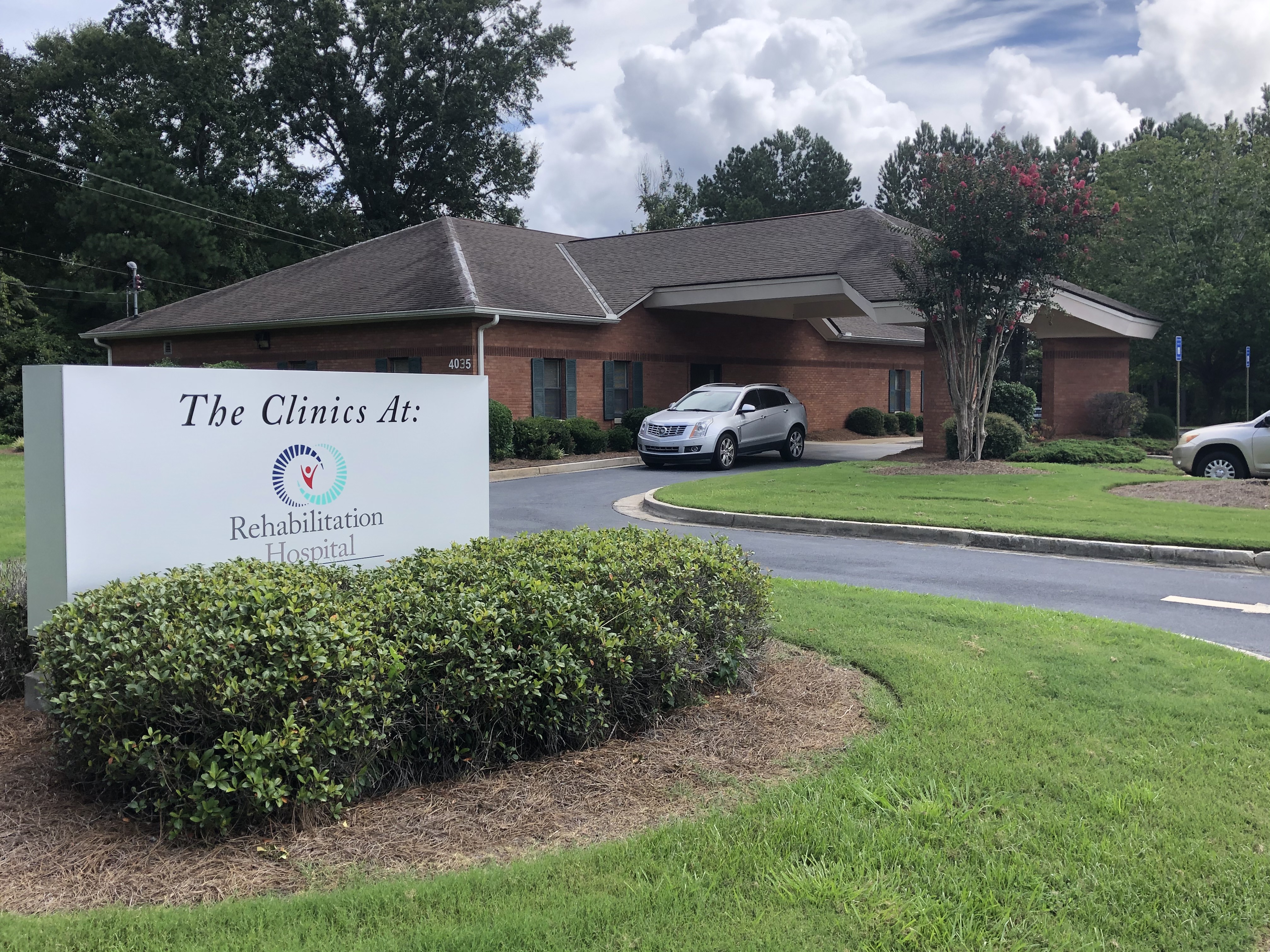 New Macon Location Offers Easier Access to Those with Certain Conditions
Rehabilitation Hospital, Navicent Health (RHNH) is pleased to announce ""The Clinics at Rehabilitation Hospital, Navicent Health."" The new location provides expanded space for specialized clinics for those with certain diagnoses including neuromuscular issues and ALS. Pelvic and lymphedema clinics, and therapies for those with Parkinson's disease, will soon be added to the new location.
RHNH has previously held specialized clinics for patients with specific conditions at their 3351 Northside Drive hospital in Macon. Those with conditions like ALS could visit the hospital clinic to meet with all necessary physicians, therapists and caregivers in one location, at one time. The new Clinics at Rehabilitation Hospital, Navicent Health, located at 4035 Elnora Drive in Macon, will allow more space for each individualized clinic, and also provide easier access to those with neuromuscular issues.
""One of the many benefits for this new clinic location is that it offers ample parking and easier access for those with disabilities. It will also provide dedicated space for patients to meet with their care team, which can include physicians, therapists and many others,"" said Gina Tipton, Chief Administrative Officer of RHNH.
RHNH has been serving patients in since 1988. As the oldest and most experienced medical rehabilitation provider in central Georgia, RHNH is one of only three specialty free-standing hospitals in the entire state. RHNH provides specialized clinics for neuromuscular conditions, ALS, Parkinson's disease, traumatic brain injury and stroke.
About Navicent Health
Navicent Health, the leading provider of healthcare in central and south Georgia, is committed to its mission of elevating health and wellbeing through compassionate care. Providing more than 1,000 beds and offering care in 53 specialties at more than 50 facilities throughout the region, Navicent Health provides care for healthcare consumers' through an academic medical center; community, pediatric and rehabilitation hospitals; urgent care centers; physician practices; diagnostic centers; home health; hospice and palliative care; and a life plan community. Navicent Health is dedicated to enhancing health and wellness for individuals throughout the region through nationally recognized quality care, community health initiatives and collaborative partnerships. For more information, please visit www.navicenthealth.org.
---