Navicent Health Welcomes Todd Dixon as New CEO of Navicent Health Baldwin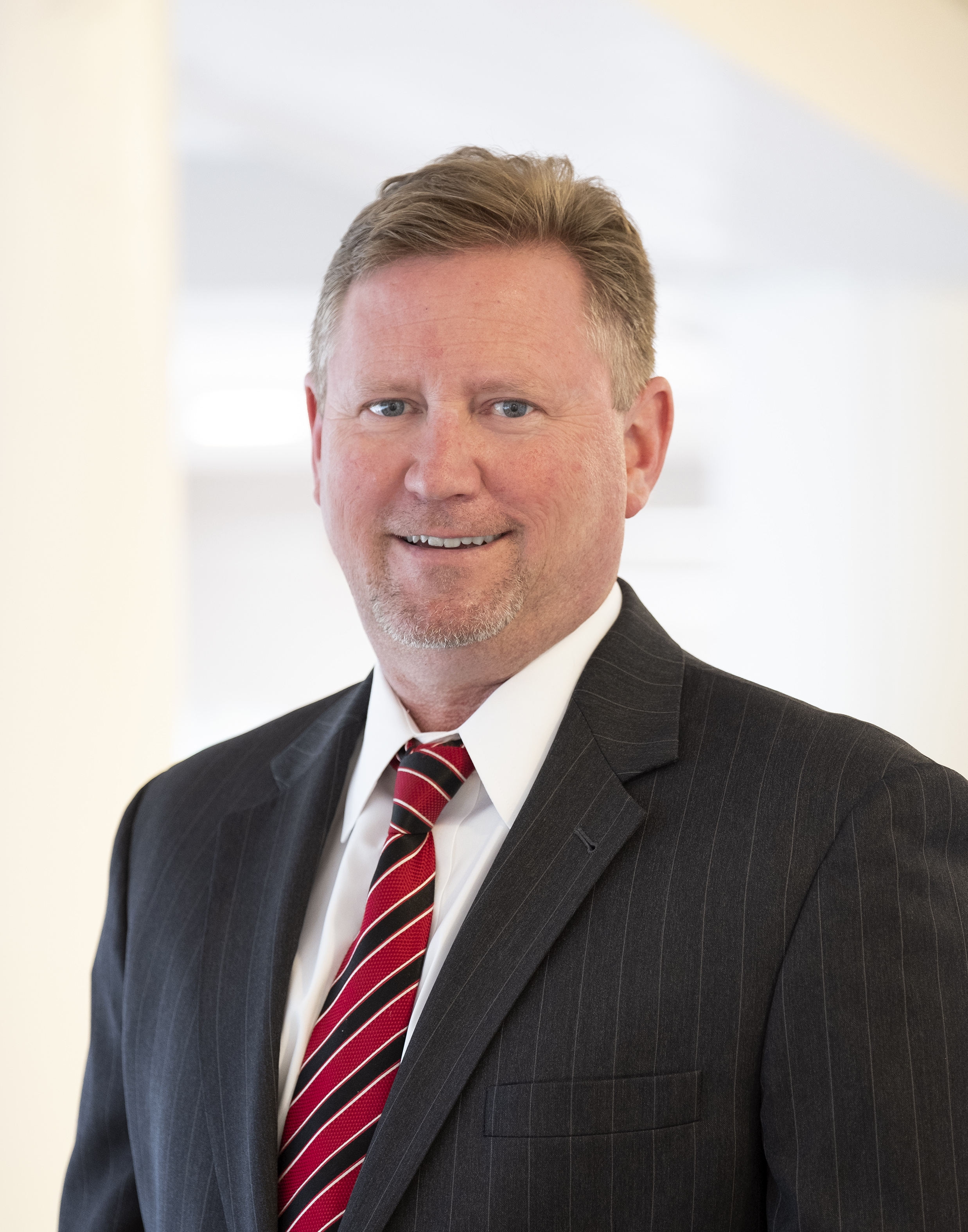 Dixon Assumes Baldwin Helm with More than 20 Years Administrative & Clinical Experience
Navicent Health is pleased to announce Todd Dixon, RN, BSN, MBA has been named Chief Executive Officer of Navicent Health Baldwin in Milledgeville, Ga. Dixon joins Navicent Health from Coliseum Medical Centers in Macon, where he had served as chief operating officer since 2014. An expert in rural care and the needs of smaller communities, Dixon has held various administrative and executive positions at rural healthcare facilities in Georgia and the Southeast, and brings more than 20 years of clinical and administrative experience to Navicent Health Baldwin.
""Navicent Health Baldwin is such an integral part of our Navicent Health system, and we have carefully and conscientiously searched for the right person to fill the hospital's CEO role. Todd is an experienced executive with a clinical background, with proven success in strategic leadership, process improvement, physician recruitment and service line development. We look forward to a bright future under his leadership. We would also like to thank Judy Ware, our Chief Financial Officer at Navicent Health Baldwin, for her wonderful work as interim CEO while we sought a permanent person for this position,"" said Dr. Ninfa M. Saunders, President and CEO of Navicent Health.
Dixon, who serves as Chairman of Georgia's Region 5 Trauma Advisory Committee and a member of the Region 5 EMS Council, served patients as a critical care nurse prior to accepting the position of chief nursing officer and beginning his administrative career at Elbert Memorial Hospital in Elberton, Ga. in 2004. Prior to joining Coliseum Medical Centers in 2014, he served as CEO of Barrow Regional Medical Center in Winder, Ga.
""I am thrilled to join Navicent Health Baldwin, and look forward to serving the residents of this area. We will continue to focus on high quality, patient-centered care while increasing access to that care for the residents of Baldwin County and neighboring communities,"" said Dixon.
Dixon also plans to focus on recruiting and retaining physicians and medical professionals, while upholding Navicent Health's commitment to diversity and inclusion. A native of Elberton, Ga., Dixon has four children and enjoys boating, traveling, and participating in activities at his church.
Navicent Health purchased the bankrupt Oconee Regional Medical Center in October 2017, winning a bid for the struggling Milledgeville hospital. Since assuming leadership of the hospital - now known as Navicent Health Baldwin - on October 2, 2017, leaders have worked with members of the community to establish and implement a plan to create a viable source of care for the residents of Baldwin, Hancock, Jasper, Jones, Putnam, Washington and Wilkinson Counties.
Navicent Health Baldwin provides advanced healthcare technologies to the 90,000 residents living in Baldwin County and surrounding counties. The hospital provides emergency, surgical, inpatient and outpatient care as well as specialized treatment centers for cancer and wound care, and state-of-the-art laboratory and diagnostic testing. Since 1957, this hospital has provided the residents of Georgia's lake country with the highest quality care.
About Navicent Health
Navicent Health was incorporated on November 17, 1994, as a nonprofit corporation whose primary purpose is to coordinate The Medical Center, Navicent Health and other affiliated entities in their mission of providing a comprehensive continuum of high quality, reasonably priced healthcare services to the region. Navicent Health has 970 beds for medical, surgical, rehabilitation and hospice purposes. The health system includes The Medical Center, Navicent Health, a nationally recognized tertiary teaching hospital; Beverly Knight Olson Children's Hospital, Navicent Health, the region's only dedicated pediatric hospital; Navicent Health Baldwin and Medical Center of Peach County, Navicent Health, both rural hospitals; Rehabilitation Hospital, Navicent Health, the region's oldest and most experienced rehabilitation provider; Pine Pointe, Navicent Health, which provides palliative and hospice care in homes and in its facility; Carlyle Place, Navicent Health, the area's first continuing care retirement community; Navicent Health Foundation, the philanthropic arm of Navicent Health; as well as diagnostic and home care services. For more information, please visit www.navicenthealth.org.
---