Navicent Health Requiring Masks for Everyone in Acute Care Facilities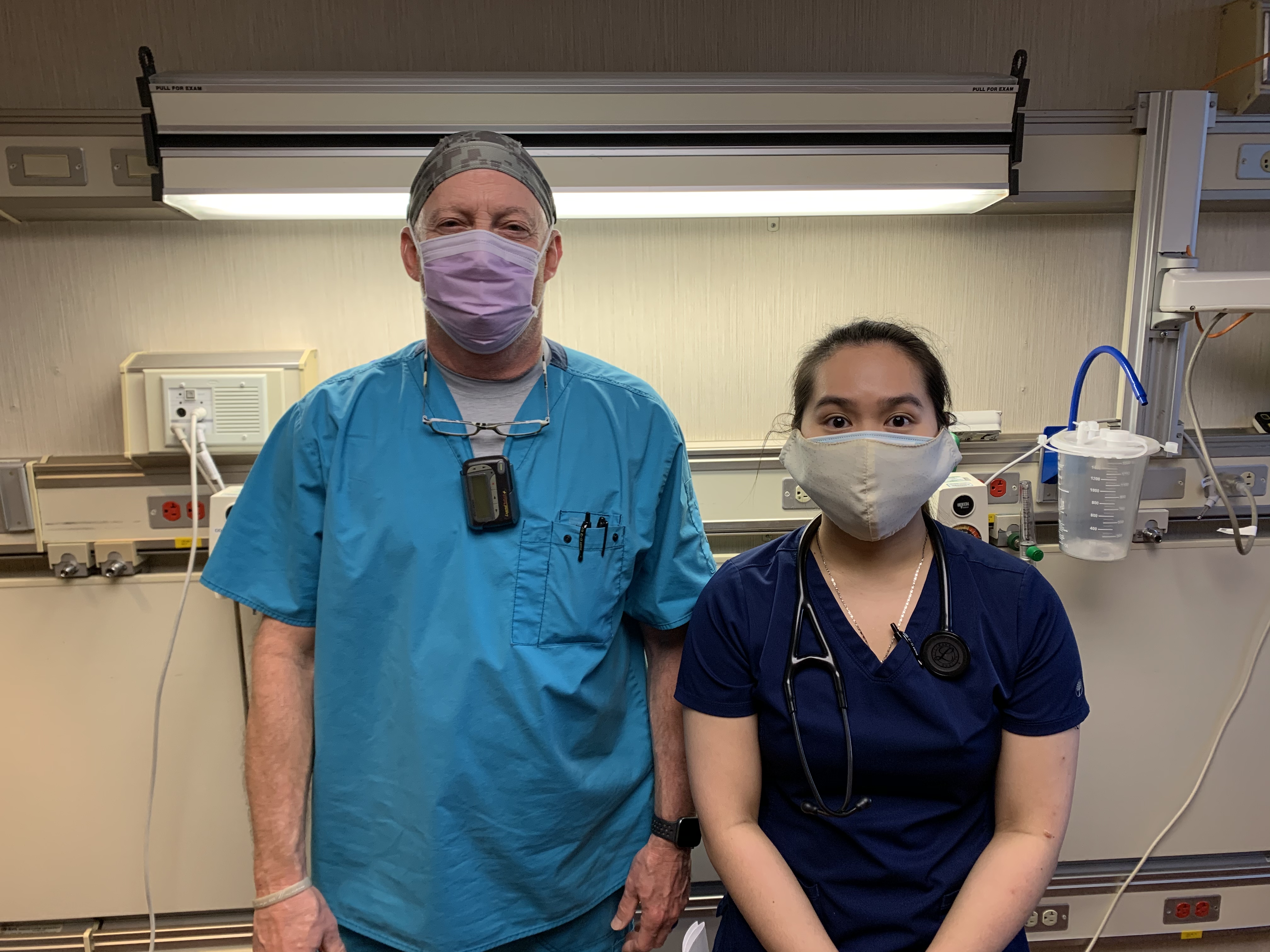 Universal Masking Applies to Navicent Health Teammates as well as Visitors
Following the latest guidance from the Centers for Disease Control and Prevention (CDC), Navicent Health is now requiring everyone entering its acute care facilities to wear a mask, including patients, permitted visitors and vendors. Navicent Health teammates have already been wearing masks while at work, whether or not their responsibilities include direct patient contact. The new requirement will provide the best protection possible for everyone within Navicent Health facilities.
All patients arriving at acute care facilities will need to be masked and will wear a mask anytime they leave their room, including for therapy sessions or tests. Any visitors and vendors who are permitted to enter these facilities will also be required to wear a mask. Patients, visitors and vendors may wear their own masks or will be issued a procedural mask, if they don't have their own.
As supplies of cloth masks generously donated by our community continue to grow, it may become possible for Navicent Health to supply those to patients and others for use during their time at a Navicent Health facility.
Navicent Health will continue to screen all those entering any of its facilities, including taking temperatures and checking for active symptoms like fever, cough and difficulty breathing. Navicent Health will also continue visitation restrictions to protect visitors, patients and our teammates. For details on our current visitation policy, please visit www.navicenthealth.org.
The COVID-19 situation continues to evolve, and Navicent Health will take additional steps to help control the spread of COVID-19 as necessary.
For patients who have questions about COVID-19 or are showing symptoms, Navicent Health has established these resources:
COVID-19 Risk Assessment: Answer a few quick questions using an automated and interactive online COVID-19 risk assessment tool to get immediate recommendations on next steps in care. Visit www.navicenthealth.org.
Virtual Visits: Secure, face-to-face video chat with a trusted healthcare provider from the comfort of home for minor illness and injury. Visit www.navicenthealth.org to speak with a board-certified physician. For life-threatening illness and injury, always call 911.
Navicent Health continues to work to keep the communities we serve safe and informed. The latest information including prevention tips, frequently asked questions and care options are found at www.navicenthealth.org.
About Navicent Health
Navicent Health, the leading provider of healthcare in central and south Georgia, is committed to its mission of elevating health and wellbeing through compassionate care. Providing more than 1,000 beds and offering care in 53 specialties at more than 50 facilities throughout the region, Navicent Health provides care for healthcare consumers' through an academic medical center; community, pediatric and rehabilitation hospitals; urgent care centers; physician practices; diagnostic centers; home health; hospice and palliative care; and a life plan community. Navicent Health is dedicated enhancing health and wellness for individuals throughout the region through nationally-recognized quality care, community health initiatives and collaborative partnerships. For more information, please visit www.navicenthealth.org.
---