Navicent Health & Air Evac Lifeteam Join in Preferred Provider Agreement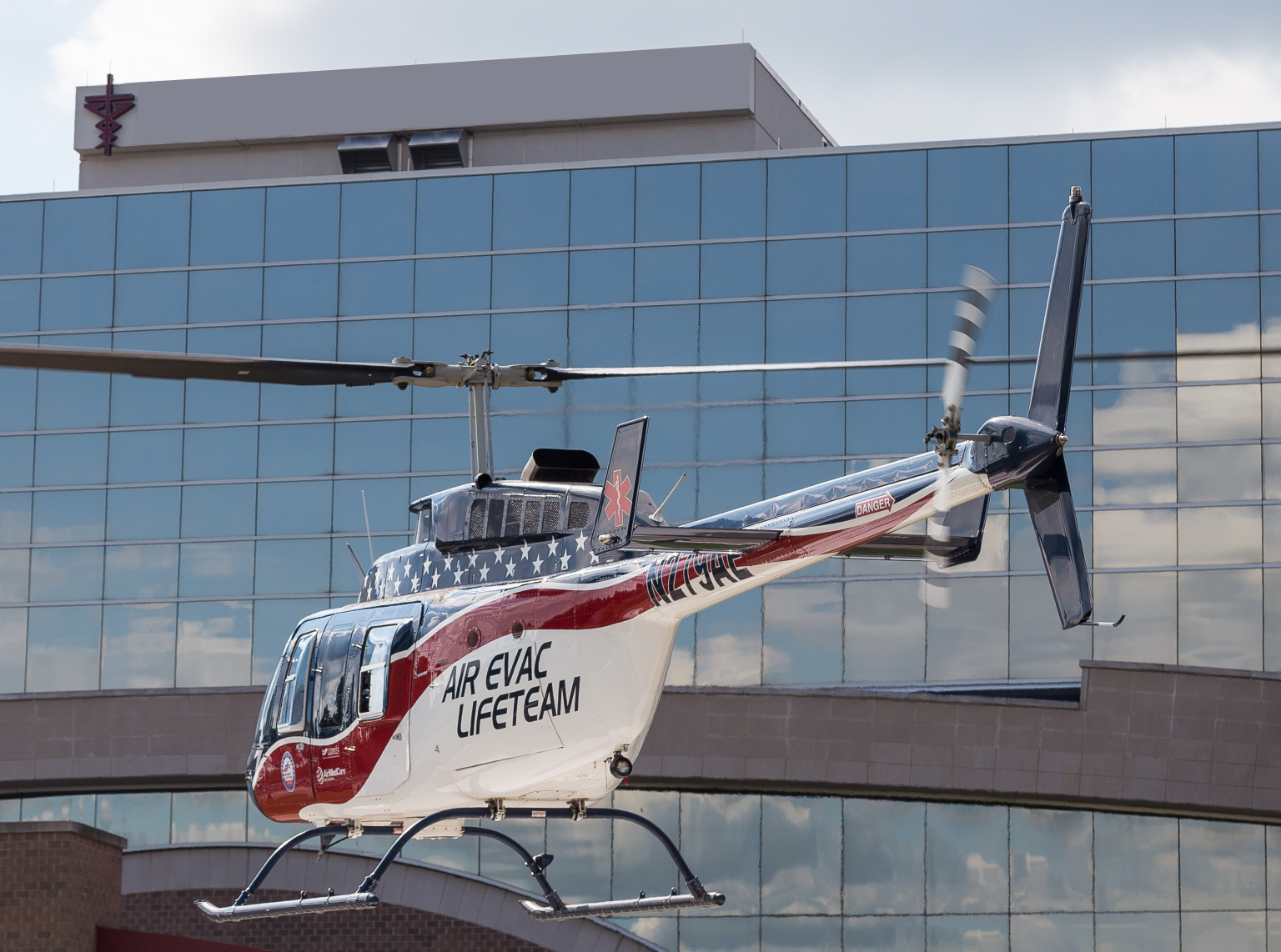 Navicent Health and Air Evac Lifeteam today announced that they have joined together in a Preferred Provider Agreement (PPA). The PPA will strengthen the ability of both organizations to serve the region across the continuum of care.
""As the healthcare industry continues to change, we have learned that we are stronger together than we are apart. We have enjoyed a wonderful working relationship with Air Evac for many years, and both organizations are firmly committed to patient-centered care. By joining together in a Preferred Provider Agreement, we will work collaboratively to keep the needs of the patient at the center of all that we do,"" said Dr. Ninfa M. Saunders, President and CEO of Navicent Health.
Through this collaborative effort, Navicent Health and Air Evac are best positioned to serve patients in their greatest time of need, specifically ensuring that patients facing life threatening situations - including trauma, cardiovascular issues and stroke - receive optimum care quickly and efficiently. The collaboration will also allow both organizations to share best practices in the areas of clinical operations, education and training, quality assurance and improvement. Both organizations look forward to working together, and also building strong relationships with other healthcare providers, to improve access to high quality care, particularly in underserved areas.
""As an independent provider of helicopter air ambulance, we take great pride in the relationship we have with Navicent Health. We work with more than 2,000 healthcare providers, including EMS agencies and hospitals. The Preferred Provider Agreement with Navicent will ensure the best possible care for patients who need rapid transportation to a higher level of emergency healthcare,"" said Seth Myers, President of Air Evac Lifeteam.
About Navicent Health
Navicent Health was incorporated on November 17, 1994, as a nonprofit corporation whose primary purpose is to coordinate The Medical Center, Navicent Health and other affiliated entities in their mission of providing a comprehensive continuum of high quality, reasonably priced healthcare services to the region. Navicent Health has 970 beds for medical, surgical, rehabilitation and hospice purposes. The health system includes The Medical Center, Navicent Health, a nationally recognized tertiary teaching hospital; Beverly Knight Olson Children's Hospital, Navicent Health, the region's only dedicated pediatric hospital; Navicent Health Baldwin and Medical Center of Peach County, Navicent Health, both rural hospitals; Rehabilitation Hospital, Navicent Health, the region's oldest and most experienced rehabilitation provider; Pine Pointe, Navicent Health, which provides palliative and hospice care in homes and in its facility; Carlyle Place, Navicent Health, the area's first continuing care retirement community; Navicent Health Foundation, the philanthropic arm of Navicent Health; as well as diagnostic and home care services. For more information, please visit www.navicenthealth.org.
About Air Evac Lifeteam
Air Evac Lifeteam is part of Air Medical Group Holdings, the world's largest provider of helicopter air ambulance services to communities in need of rapid medical transport to advanced health care. Air Evac flight crews, consisting of a pilot, flight nurse and flight paramedic, are on duty 24 hours a day, seven days a week to respond to the scene of an emergency, or provide transportation between medical facilities. For more information, please visit lifeteam.net, or like us on Facebook.
---