Join Atrium Health Navicent in recognizing National Minority Health Month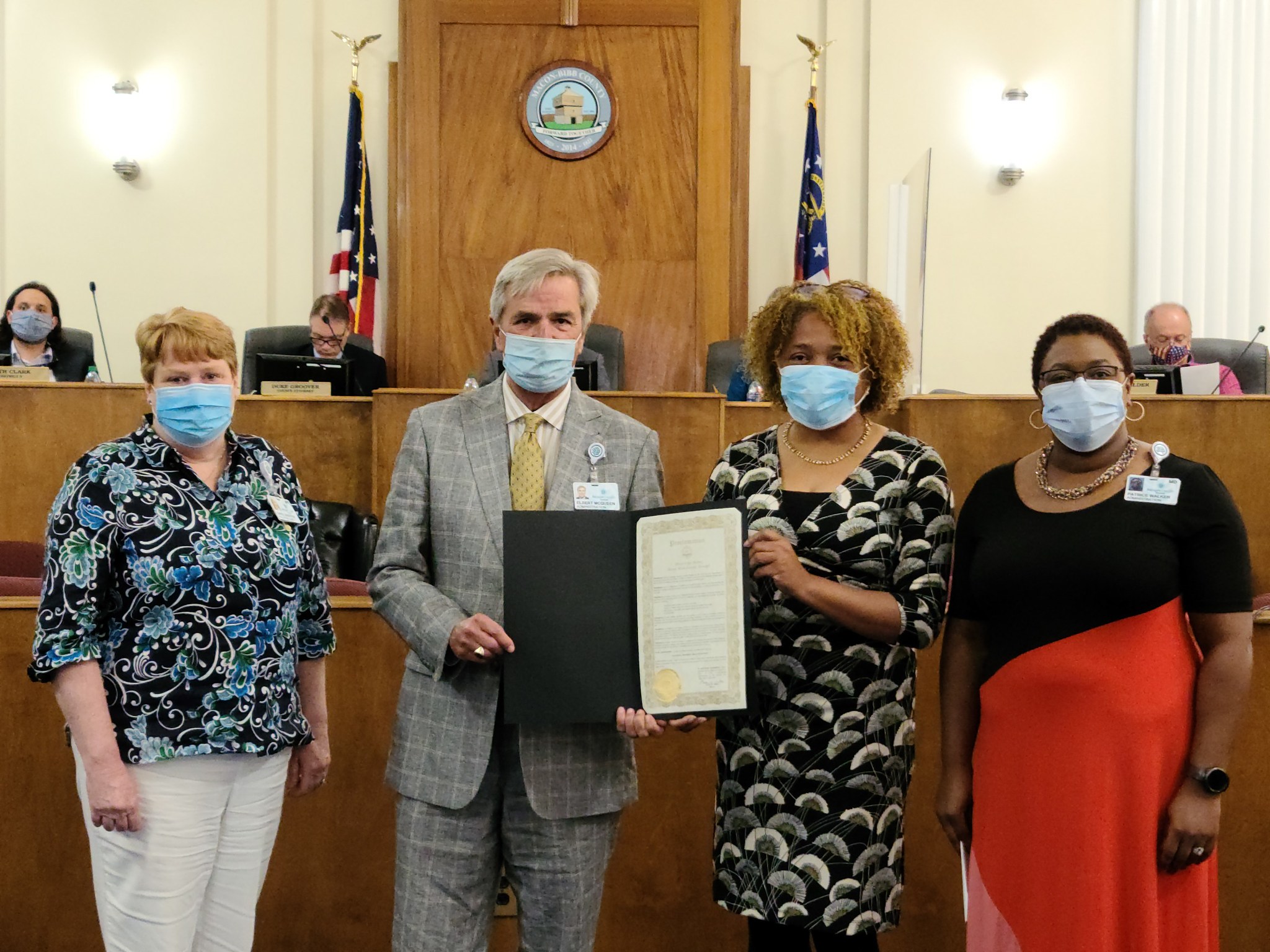 In recognition of National Minority Health Month, Atrium Health Navicent invites the community to join in the fight to reduce the spread of COVID-19 and the disproportionate impact the pandemic is having on racial and ethnic minorities.
The theme for this year's National Minority Health Month is "Vaccine Ready" and Atrium Health Navicent urges all members of the community eligible to receive the COVID-19 vaccine to do so as they're able.
In addition to opening public vaccination sites at The Wellness Center and Family Health Center in Macon, Medical Center of Peach County in Byron and Navicent Health Baldwin in Milledgeville, the health system has utilized a mobile vaccine unit staffed by Atrium Health Navicent teammates to take vaccines to those unable to travel to a vaccine site due to health or transportation-related difficulties.
Through a growing list of partnerships with community and state agencies – including the Macon Housing Authority, Area Agency on Aging and Georgia Department of Public Health – Atrium Health Navicent is making vaccines accessible to the community's most vulnerable residents.
Since January, Atrium Health Navicent has provided more than 20,000 vaccinations to the public.
"In the fight to end the pandemic, Atrium Health Navicent and our partners are actively seeking to eliminate healthcare disparities, increase access to care that's close to home and provide education about COVID-safe behaviors," said Atrium Health Navicent President and CEO Delvecchio Finley. "Now that all Georgians aged 16 and older are eligible to receive a vaccine, it's even more imperative that we continue to work together to slow the spread of this devastating virus. Increasing public vaccination services and reaching out to our community's most vulnerable residents are ways that as a health system we are continually working to improve our community's health and wellness, elevate hope and advance healing for all."
Macon-Bibb County presented Atrium Health Navicent with a copy of a proclamation Tuesday night that names April as Minority Health Awareness Month in Macon-Bibb County and urges residents to wear masks, wash their hands and to practice social distancing.
"I want to strongly encourage everyone to get their vaccine as soon as they are able to help prevent the further spread of COVID-19 and protect our community," Miller said. "Only by doing this together will we be able to get beyond this deadly pandemic."
About Atrium Health Navicent
Atrium Health Navicent, the leading provider of health care in central and south Georgia, is committed to its mission of elevating health and wellbeing through compassionate care. Providing more than 1,000 beds and offering care in 53 specialties at more than 50 facilities throughout the region, Atrium Health Navicent provides care for health care consumers' through an academic medical center; community, pediatric and rehabilitation hospitals; urgent care centers; physician practices; diagnostic centers; home health; hospice and palliative care; and a life plan community. Atrium Health Navicent is dedicated to enhancing health and wellness for individuals throughout the region through nationally recognized quality care, community health initiatives and collaborative partnerships. For more information, please visit www.NavicentHealth.org.
---