Beverly Knight Olson Childrens Hospital, Navicent Health Earns a Target Award in Statewide Contest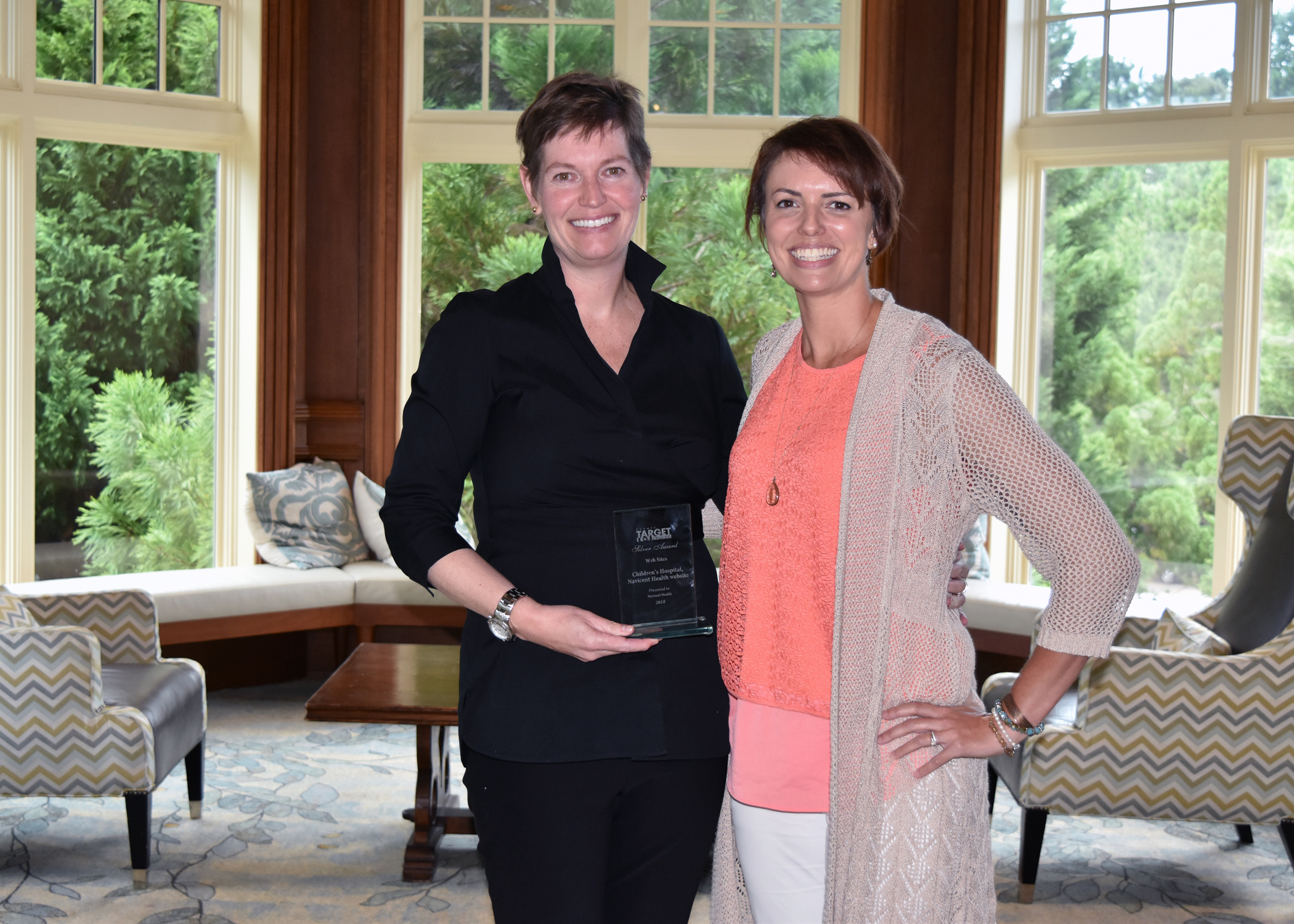 The Georgia Hospital Association's Society for Healthcare Marketing and Public Relations (GSHMPR) awarded its annual healthcare marketing and public relations awards during its annual Target Awards Luncheon at the Ritz Carlton Lodge at Reynolds Plantation on July 24, 2018. Navicent Health received Silver in the Website category for this statewide contest, honored for its Beverly Knight Olson Children's Hospital (BKO) website, located at www.childrenshospitalnh.org.
""Our marketing team partnered with our pediatricians, pediatric caregivers and patient families to create a website that would be useful and user-friendly for visitors. We are so pleased that this site has proved not only useful for its visitors, and we are thrilled that an outside agency of our peers has acknowledged their efforts through the annual Target Awards,"" said Cynthia Costello Busbee, Vice President for Public Affairs and Government Relations at Navicent Health.
Entries in this year's competition were judged by the New England Society for Healthcare Communications and were judged based on creativity, layout and design, functionality, message effectiveness, production quality and overall appeal. Georgia hospitals submitted entries in 26 various public relations, marketing, design and advertising categories ranging from Social Media Marketing to Print Advertising.
Launched in August 2017, the children's website offers the following features:
A Symptom Checker for concerned parents and caregivers.
Heartwarming stories featuring BKO's own patients and families.
The Find-A-Doctor directory, providing access to pediatricians and pediatric specialists practicing in central Georgia.
A real-time live feed allowing visitors to follow construction progress as the new BKO facility is erected in Macon.
About Navicent Health
Navicent Health was incorporated on November 17, 1994, as a nonprofit corporation whose primary purpose is to coordinate The Medical Center, Navicent Health and other affiliated entities in their mission of providing a comprehensive continuum of high quality, reasonably priced healthcare services to the region. Navicent Health has 970 beds for medical, surgical, rehabilitation and hospice purposes. The health system includes The Medical Center, Navicent Health, a nationally recognized tertiary teaching hospital; Beverly Knight Olson Children's Hospital, Navicent Health, the region's only dedicated pediatric hospital; Navicent Health Baldwin and Medical Center of Peach County, Navicent Health, both rural hospitals; Rehabilitation Hospital, Navicent Health, the region's oldest and most experienced rehabilitation provider; Pine Pointe, Navicent Health, which provides palliative and hospice care in homes and in its facility; Carlyle Place, Navicent Health, the area's first continuing care retirement community; Navicent Health Foundation, the philanthropic arm of Navicent Health; as well as diagnostic and home care services. For more information, please visit www.navicenthealth.org.
---