Robert Powell
---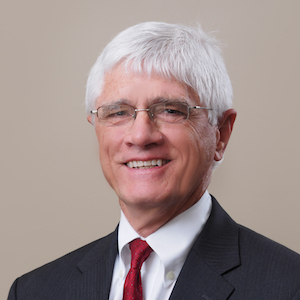 Robert Powell is Chief Business and Strategy Development Officer at Navicent Health. In that role he is responsible for the development and execution of Navicent's partnership strategy with physicians, healthcare organizations and other business entities.
After graduating from Hamden-Sydney College in Virginia, Bob began a long and varied career in business mergers, acquisitions and partnerships. In 1990 he made the transition from Retail to Healthcare where he saw an opportunity to use his business background to be a part of the growth in ambulatory health services. As Vice President & General Manager of a local medical transportation company, he oversaw the successful merger of two formerly competing companies, and through internal growth and acquisitions grew the new company into the largest medical transportation provider in New Jersey in less than four years. As CEO, Bob led the company through two acquisitions and a merger with one of the largest medical transportation companies in the country.
As a part of a large Northeast health system, Bob worked with physicians, administrators, business leaders and local politicians on a variety of projects including the development of a large network of physician-hospital partnerships in ambulatory surgery centers, creation of a Total Joint Replacement Institute, establishment of the clinical co-management concept through the creation of four partnerships with physicians in the inpatient arena, a plan to redevelop an inner city hospital as it was closed, management of the land acquisition and development of three ambulatory campuses as well as the accumulation of over 120 acres of land needed to construct a 1,000,000 square foot acute care and ambulatory campus. Bob also played a key role in the initial development of the system's Healthcare Retail Division.