John Vinyard
---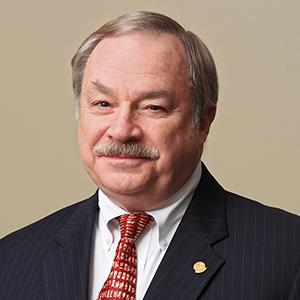 John is President/CEO and Co-Founder of Genitect, an organizational diagnosis, design, and transformation firm in Atlanta and New York.  He authored Organizational Diagnosis, Design and Transformation, published by the American Society of Quality (ASQ), which is in its Seventh Edition.
John has over 40 years experience working with organizational improvement at all levels. He focuses on helping executives design and lead strategic change initiatives from the strategy down to results.  Focus areas include: strategic leadership, execution excellence, and organizational learning. John has worked with numerous clients in the United States and international firms in Europe, the Middle East, India, Asia and the Pacific Rim. He has been on the Malcolm Baldrige Board of Examiners since 1991, and has coached 16 Baldrige recipients (and over 40 state and other award recipients), helping them use a Performance Excellence Model to significantly impact their competitiveness and bottom-line results. John has worked with over a twenty health care clients, including hospitals, and large health care systems.  
He has held positions as: President and CEO of Bekaert Associates, Inc.; Director, Engine Maintenance, United Airlines; VP Quality and Manufacturing Operations; GenCorp Polymer Products; Group VP, Manufacturing, Cadmus Communications; and his first job was as a Quality Engineer for Pratt & Whitney Aircraft. 
John has a BA in Business from Washington State University, a MS in Management from Rensselaer Polytechnic Institute, and is a Quality Engineering Graduate from Pratt & Whitney Aircraft.  He is licensed by the Federal Aviation Administration (FAA) in Airframe and Powerplant Maintenance (A&P License). 
His awards Include: Distinguished Achievement Award, Los Angeles Council of Engineers and Scientists: Fellow (FIAE), The Institute for the Advancement of Engineering; Distinguished Interprofessional Engineering Achievement Award, Society of Professional Engineers; Distinguished Productivity Engineering Achievement Award, California Council of Industrial and Business Associations.