Atrium Health Navicent Specialty Center
About Us
Dr. Douglas Brewer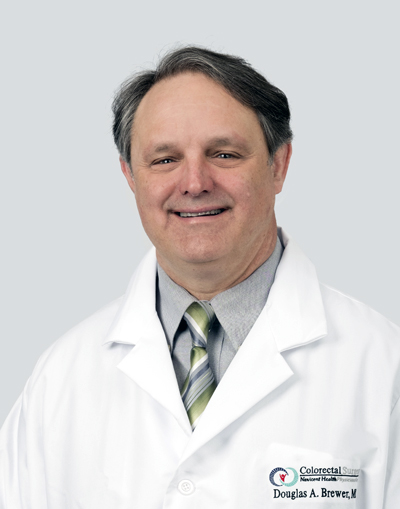 A Warner Robins native, Dr. Brewer graduated from Northside High School in 1979 and earned a BS degree in Biochemistry, cum laude from the University of Georgia in 1983. He earned his medical degree from the Medical College of Georgia, graduating with Honors in the top 5% of his class in 1987. Dr. Brewer's post-graduate education includes five years of general surgery residency at the University of Louisville under the Internationally renowned Hiram C. Polk, Jr., Chairman of the Department of Surgery. He completed a one-year research and clinical fellowship as a surgical registrar and research fellow at the University of Sydney in Australia in 1990. This included both clinical and basic science research into the genetics and family history of colon and rectal cancer where he completed two peer review articles related to these topics. He completed his training with a one-year clinical fellowship in colorectal surgery at the prestigious Lahey Clinic in Massachusetts. For over two decades, Dr. Brewer has been an integral part of the Central Georgia healthcare delivery community, both in quality and quantity, as it relates to the surgical treatment of colon and rectal diseases. Dr. Brewer has been a leader in the institution and continued use of laparoscopic and robotic approaches to colon and rectal surgery for both benign diseases such as diverticulitis and inflammatory bowel disease, and colorectal cancer. He has special expertise in managing complex pelvic floor problems such as rectovaginal fistula, rectal prolapse, and incontinence of feces. From an academic point of view, Dr. Brewer currently is Chief of the Division of Colon and Rectal Surgery and Clinical Professor of Surgery with the Mercer University School of Medicine Department of Surgery. Dr. Brewer is Board Certified and recertified his boards with the American Board of Colon and Rectal Surgery.
Dr. Arnold Conforti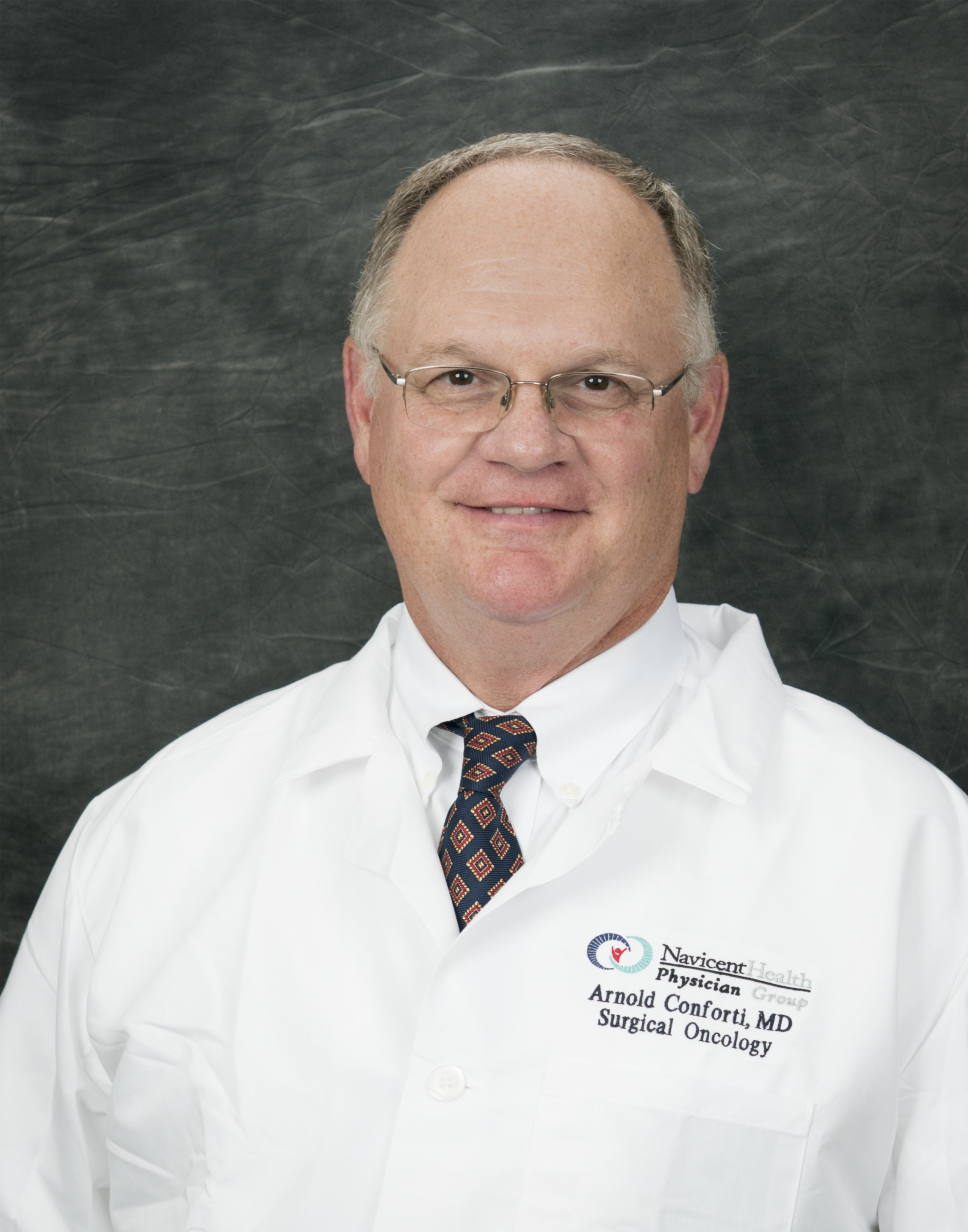 Dr. Conforti offers 20 years of experience as a reputable Surgical Oncologist in Middle Georgia who specializes in minimally invasive surgery. He graduated from Georgetown University Medical School and completed his fellowship in Surgical Oncology at John Wayne Cancer Institute in Santa Monica, California. Dr. Conforti owned his own private surgical oncology practice for more than 20 years, and he has joined Atrium Health Navicent Specialty Center to provide his patients with optimal convenience and outstanding care due to the practice being housed in the Peyton Anderson Cancer Center where he can meet the healthcare needs for most of his patients in one location. Today, Dr. Conforti also works with the residents in the General Surgical Residency Program to help train the surgeons of the future.
Dr. Paul Dale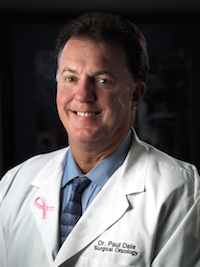 Dr. Dale received his Masters of Science in Biomedical Engineering followed by his MD from the University of Alabama in Birmingham. He completed his surgical residency training at Mercer University School of Medicine in Macon, Georgia and then completed a Surgical Oncology fellowship at the John Wayne Cancer Institute in Santa Monica, in 1995. He was in private surgical oncology practice for 10 years in Macon, GA and was appointed the first Chief of Surgical Oncology at Mercer University School of Medicine. In 2004 he relocated to Columbia, Missouri where he held the title of Chief of Surgical Oncology and held the Margaret Proctor Mulligan Professorship in Breast Cancer Research at the University Of Missouri School Of Medicine. He was also the director of the University of Missouri Biodesign and Innovation program, one of only 4 such programs in the nation. In 2012 Dr. Dale became the Director of Ellis Fischel Cancer center, the oldest cancer center west of the Mississippi. In addition to many presentations, publications and book chapters Dr. Dale holds 2 US patents for the detection of cancer cells using photoacoustic technology and received over $3,000,000 in grant funding for research at the University of Missouri. In October of 2014 he returned to The Medical Center of Central Georgia, Navicent Health and Mercer University School of Medicine where he is now the Chief of Surgical Oncology and assistant Dean of Translational Research and has an active surgical oncology clinical practice as co director of the Peyton Anderson Cancer Center.