Fertility Institute
Clinical Staff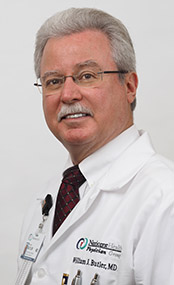 William J. Butler, MD, FACOG
In addition to my duties as Department Chairman, I have an active clinical practice in reproductive endocrinology, infertility, and reproductive genetics. I specialize in advanced endoscopic laser surgery and congenital anomalies of the reproductive tract. I am also Director of the Onco-Genetics Program at the Breast Center. All of our faculty, including myself, are actively involved in the education of medical students and residents in obstetrics and gynecology."
Medical Background
A graduate of the six year program in Biomedicine at Rensselaer Polytechnic Institute and Albany Medical College, Dr. Butler did his clinical OB/GYN training at Johns Hopkins Hospital and then a fellowship in reproductive endocrinology, infertility, and genetics at the Medical College of Georgia. He has triple board certification in all three disciplines. After a number of prior faculty positions and REI division directorships, Dr. Butler came to Macon, Georgia, the Medical Center, and Mercer University in 1999. He assumed the Chairmanship of the Department of Obstetrics and Gynecology in 2000.
Board Certifications
Board Certified Obstetrics and Gynecology
Board Certified Reproductive Endocrinology & Infertility
Board Certified in Clinical Genetics
Academic and Clinical Positions
Professor & Chairman - Department of Obstetrics & Gynecology
Mercer University School of Medicine
Director - Fertility Institute Navicent Health
Director - Oncogenetics Navicent Health Oncology Center
Medical Director - Georgia Composite Medical Board
Clinical Interests
Reproductive Endocrinology (hormones involved in reproduction)
Reproductive Genetics
Infertility
Endometriosis
Advanced Laparoscopic Laser Surgery
Leiomyomata Uteri (fibroids) with fertility preservation
Recurrent Pregnancy Loss
Menopause
---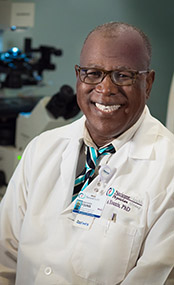 Abdelmoneim I. Younis, DVM, MS, PhD, HCLD(ABB)
Laboratory Director
Dr. Younis is an Associate Professor and Director of Research in the Department of Obstetrics and Gynecology at Mercer University School of Medicine. He is also the Director of the Andrology Lab at Fertility Institute Navicent Health. Prior to joining Navicent Health and Mercer University, he was Assistant Professor and Embryologist at Emory University Reproductive Center, in Atlanta for 13 years. Dr. Younis has published extensively and is a member of several American Society for Reproductive Medicine Committees. He also formerly served as a member of the Board of Directors and Chair of the Society of Reproductive Biologists and Technologists nomination committee. He is the only certified Andrologist and Embryologist in the middle and South Georgia area. Dr. Younis provides services to patients throughout the state of Georgia and also tutors medical students and OB/GYN Residents.
Education
PhD - University of Georgia
MS - University of Georgia
Residency - Harvard University
---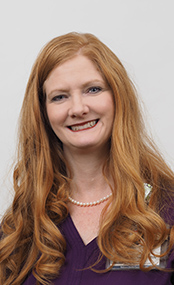 Cynthia Clower, RNC, BSN
Cynthia began her nursing career at the Medical Center Navicent Health in the summer of 1995. She joined the Fertility Institute Navicent Health staff in January 2000, while experiencing her own infertility journey. Cynthia uses her personal experience with infertility to encourage couples who are currently struggling with the very emotional and difficult, and many times lonely, infertility journey.
Cynthia earned a Bachelor of Science in Biological Sciences from Lee University in 1992 and continued her educational career at Georgia College and State University graduating with a Bachelor of Science in Nursing in 1995. Cynthia was member of Alpha Phi Delta Pre-Med Honor Society while at Lee University and Sigma Theta Tau International Honor Society of Nursing during her time at Georgia College and State University. She obtained her certification in Maternal Newborn Nurse Certification with the National Certification Corporation prior to joining Fertility Institute Navicent Health. She has been a member of the American Society for Reproductive Medicine (ASRM) since 2001. Cynthia successfully completed the ASRM Nurse Certificate Course in Reproductive Endocrinology and Infertility in 2015; thereby making Fertility Institute Navicent Health a Nursing Center of Excellence.
"I consider it an honor to be allowed to travel this very personal and difficult road with our couples. Our patients become part of our family, as we share tears of joy and sadness and walk hand in hand down this narrow path."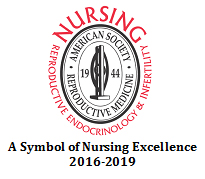 Our practice has the following
Registered Nurses and/or Nurse
Practitioners who have completed
advanced training in Reproductive
Medicine and have earned a
Certificate in REI Nursing:
Cynthia Clower, RNC, BSN
---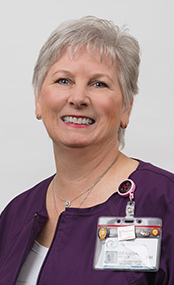 Deanna L. Nelsen, RN, BSN, MBA
Deanna L. Nelsen, RN, BSN, MBA offers thirty years' experience in women's health. She has spent the majority of her career in the hospital setting providing nursing care in varied OB/GYN settings and joined Fertility Institute in 2002.
She graduated number one in her nursing class at Southern Connecticut State University in 1986 and completed clinical training at Yale New Haven Hospital. Dee (as she is known by her patients) also received the "Excellence in Nursing Award" for academic and clinical achievement and was a member of Sigma Theta Tau International (The Honor Society of Nursing) . In 1990, Deanna earned an MBA specializing in Health care Administration.
Continuing education and keeping up-to-date in the field of reproductive medicine is important to the nurses at Fertility Institute.
"I will always feel privileged to be a part of one of life's greatest miracles. A highlight for my day is when former patients visit the office with their new babies. That's why I am here!"
Education
B.S.N - Southern Connecticut State University
MBA - Sacred Heart University
Clinical Training - Yale New Haven Hospital